A contemporary and professional work environment that allows creative minds reach optimum productivity.
Furnished
Offices all come with desks and chairs
Free High Speed WiFi
Free WiFi with top speed available
Cleaning Services
Cleaning services on weekdays, except bank holidays
Creative Spaces
Various relaxation spaces
Kitchen Facilities
Great kitchenette with complimentary coffee
Refreshments
Water dispensers on every floor
CCTV Security
CCTV in the common areas
Virtual Business Address
Mail delivered to your own Virtual Business address
Business Exposure
Benefit from street front business signage
Smart Access
Biometric access to the building, no need to carry keys
Located in Central Loulé, we are easily reached by car, train or bus.
Bus – Direct routes from Faro & Albufeira

Train – The station is 5 km away

Car – Metered parking available, and a parking garage was recently opened.
Walking distance to Loulé's historic center and Arabic-inspired covered market
Surrounded by cafés, restaurants and busy shopping streets
10 km from the nearest beaches
In case you need to plan a trip, Faro airport is 17 km away
Located at:
Av. José da Costa Mealha, nº 15 e 17, 8100-500 Loulé
GPS: 37.14143, -8.02004 (GoogleMaps)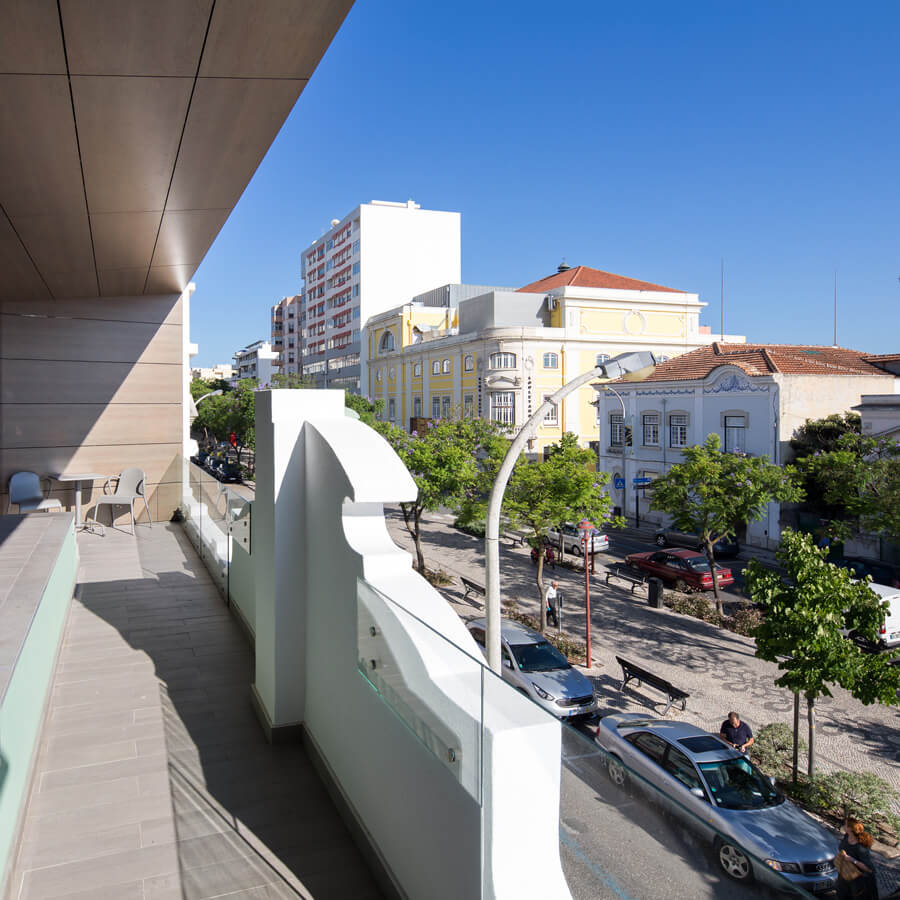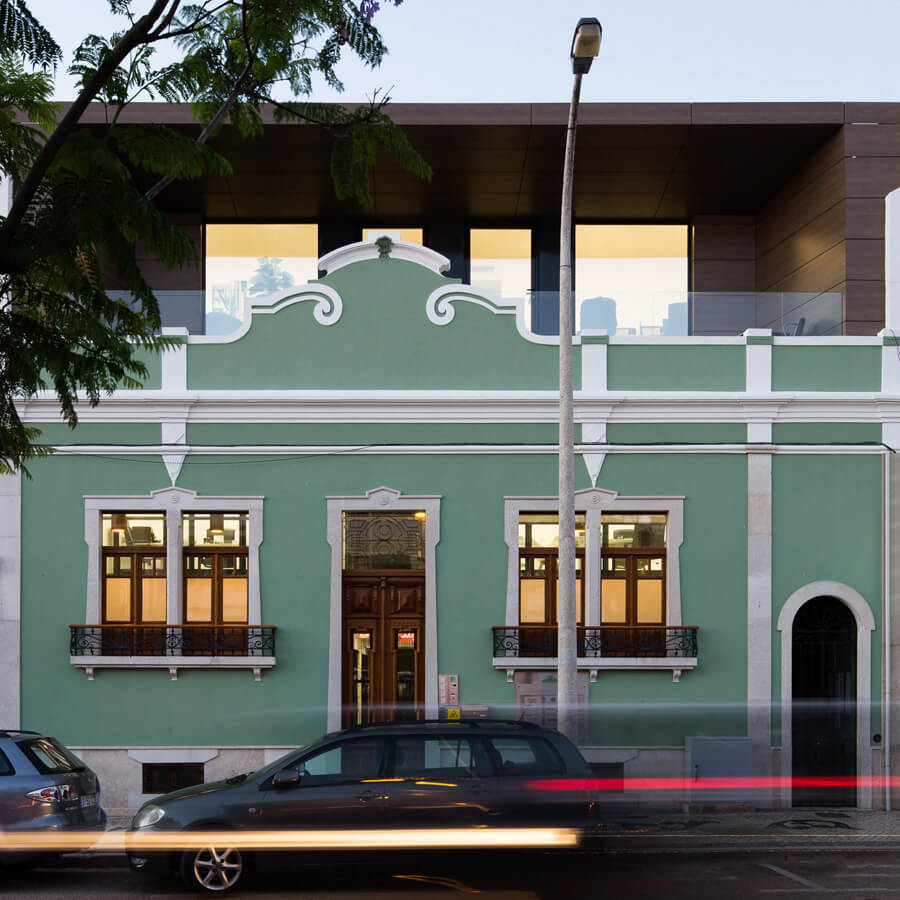 Why We Created The Green Building
Alan and Cathy Leibman have always been drawn to the authentic town of Loulé, and one special building in particular.  As international travelers with business investments in Portugal, they decided to create a first luxury concierge office space to offer the outstanding work experience to entrepreneurs, freelancers & start-ups.
The Green Building is a place where you work towards your goals with every convenience at your hand. We sincerely believe that a work environment with beautiful surroundings will improve productivity.
Situated in Loulé, The Green Building is a creative workspace where past meets future.
Every effort was made to preserve the façade, to recreate the design of the original doors and window grills as well as the building maintenance.
There are thirteen private offices and a meeting room – all stylishly furnished and fully air-conditioned.  Cleaning services on working days ensure the offices and workstations are immaculate at all times. Free high-speed WIFI and biometric 24-hour access allow one to run a global business where your hours are yours to own.
Today, the first impression is crucial. This is why we created the ideal place to meet clients – our private meeting rooms. They are accessed via a lift and relaxation spaces flooded with natural light are dispersed throughout the building.
True to its name, The Green Building continues to focus on being eco-friendly and leaving a lighter footprint on the environment.